The Jenny Albert Sea Turtle Foundation is a non profit 501(c)(3) dedicated to preserving sea turtles and their environment by providing support and funding for rehabilitation, research, education and conservation efforts.
"For most of the wild things on earth, the future must depend on the conscience of mankind" ~ Archie Carr
Here is a sampling of our efforts and how you can get involved in protecting sea turtles.
Beach Clean Up Events
Beaches are critical habitat for nesting sea turtles. Marine debris is an increasing problem affecting these threatened and endangered creatures. Every little action helps the effort to protect sea turtles for years to come. Join us in our efforts to make a difference!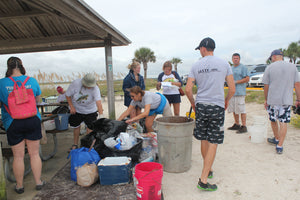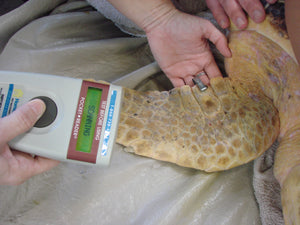 Supporting rehabilitation and nesting efforts
Funds raised have purchased vital equipment including PIT tag scanners and ATVs for nesting and stranding of sea turtles. Critical supplies were donated to the newly established hospital at The Whitney Laboratory to help rehabilitate sick and injured sea turtles.
Educating the next generation of sea turtle lovers
Our foundation has enabled deserving children to attend marine biology camps and further their knowledge of sea turtles and the marine environment. We also support community efforts to help spread awareness and education to help protect these important creatures.